Well Water Pump Installation Jacksonville FL
Complete Well Pump Services Jacksonville Well Drilling
Because every project is different, we can offer a variety of well water pumps with different sizes and flows. Wells that are drilled into Florida's aquifer tap into water that is under pressure. The pressure in these artesian wells forces the water in the well to rise. However, depending on your location, the well may still require a pump. Similarly, shallow wells will usually require a pump to bring the water to the surface for your use. Whether you need a turn-key water well system installed or just a pump replacement, our experienced crew will get the job done right every time. We use state-of-the-art equipment and tools to complete your project promptly. We are proud to provide quality work at reasonable prices.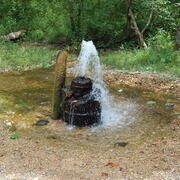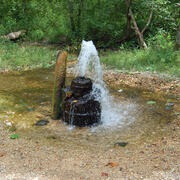 If your well does need a pump, we can help you select the best solution for your situation.
There are many different types of water pumping systems available. Below are the one that most people choose to meet their water needs:
A Standard Pressure Water Well System (a Basic Water Well System) with a large pressure tank delivering water with a 20 psi range. This might be used for a small country house.

A Constant Pressure Water Well System with a variable frequency drive controller and a small pressure tank delivering water with a 5 psi range. This might be used for a large house in the country or for an irrigation well.

A Well and Storage Tank System using a large storage tank/reservoir/cistern to collect water throughout the day and a booster pump system to deliver the water when needed. This booster pump system could have a standard pressure or a constant pressure booster pump. A Well and Storage Tank System is often recommended for domestic (a.k.a. "in the house") usage.

We can also install Solar Pumping Systems. These are perfect for ranchers who need to get water to their livestock or hunting cabins in remote areas where it is impractical to run electricity, or for people who just want to live "off-grid".

Sometimes, all you need is a pitcher pump or hand pump. With a little muscle, these pumps allow you to access water without power.
Call us today to let our experts investigate your situation, and give you a free estimate for installing the best water pump system for your needs.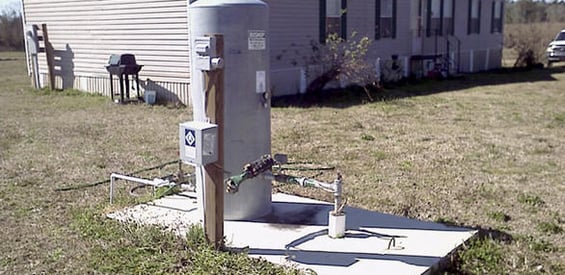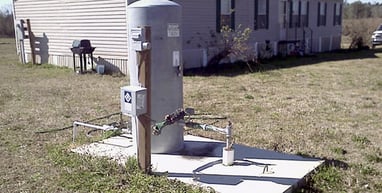 Jacksonville Well Drilling installs and services all types of residential and commercial pumps, including:
Deep well jet pumps

Centrifugal pumps

Submersible pumps

Shallow well pumps

Irrigation pumps

Turbine pumps

Pool pumps

Sump pumps

Wastewater pumps

Fountain pumps

Pressure tanks

Aerators

Spa pumps